EVENTS
Former UPCI Ohio Superintendent, Rev. Mark Jordon will be our guest speaker during morning service.
FEM PICNIC
After morning service, we encourage everyone to make plans to stick around for our annual Family Enrichment Month Picnic. We will have a BBQ spread for lunch at $10.00 per adult plate and $5.oo per plate for children. After lunch, we will begin hayrides and games for every age group. We will also have bounce houses and pony rides for the children. The FAC Family and visitors alike look forward to this event that is packed with great food, fun and fellowship.
LADIES' NIGHT
We welcome all ladies to join for a Bible Study tailored to women. Our First Lady, Sis. Kim Bulgrin will be the speaker. After service, we invite everyone to stay to enjoy refreshments and fellowship.
MEN'S NIGHT
This bible study night is designed to invest in all men, as our present UPCI Ohio Superintendent, Bishop James Stark will be speaking. Before the service commences, we invite all men to arrive around 5:30pm for a "potluck-style" cookout in the FAC parking lot.
MEN'S PANEL DISCUSSION & BREAKFAST
This panel discussion is designed to cultivate a deeper understanding of God's design and intention for men and how they can apply God's word to every season of their lives. This event will start with breakfast in the FAC Youth Center at 8:30am. Afterwards, they will transition to the main sanctuary at 9:30 to begin the panel discussion. The panel members are Pastor Bulgrin, Bro. Christian Bulgrin, Bro. Toby Elsey, and Bro. Duane Kelley. Attendees are encouraged to submit questions as topics for discussion.
CHILDREN'S SERVICE
The children's "Neon Sunday" will be during morning service in the main sanctuary. There will be a puppet show, games, Kids Zone choir, and tons of glow sticks! We encourage all Kids Zone to dress in neon colors.
COME AND GO PRAYER
Due to the upcoming 3-day workshop, we will be canceling our Wednesday night Bible study. However, we encourage everyone to come and pray at the church between the hours of 6pm and 9pm. Don't forget to pray for our families!
MARRIAGE WORKSHOP
THURSDAY, OCT. 24TH – SATURDAY, OCT. 26TH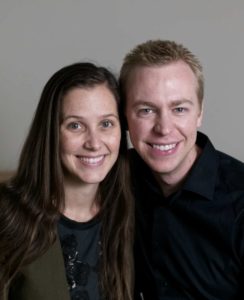 We are so excited to have marriage counselors, Adam and Karissa King leading this 3-day workshop. The Kings are the founders of
Dear Young Married Couples
in California providing couples with resources, tools and tactics to achieve successful, satisfying marriages.
For couples that would like to attend this workshop, there will be a $10/person ($20 per couple) admission fee upon arrival. After admission is processed, each person will receive a lanyards and booklet. The lanyard will give access to child care and refreshments each day. We encourage each couple that plans on attending to complete an online assessment that will help the Kings tailor the workshop to specific marital elements.
Follow Dear Young Married Couple:
FRIENDS & FAMILY SUNDAY