Welcome Students!
No matter where you are in your journey of life, you are welcome here at FACTALLMADGE! It is our mission for the church building to be a refuge as the house of God and the church body to be like family. Here, you are only a visitor once. Every time we come together, we desire to experience a genuine connection to the one, true, living God!
Sunday: 10:00 am, 6:00 pm
Our Youth Pastor
Rev. Christian Bulgrin is the Youth Pastor of FAC Youth Students. He assumed the role in 2016. Within his ministry of youth pastoring, he additionally has served as Section One Youth Director for 3 years. Within in this year, he retired from Section One Youth Director and humbly accepted the position of Ohio Youth Secretary for the Ohio Youth Division of UPCI.
God has blessed Rev. Bulgrin with his calling, but one of his greatest blessings is his wife, Kalyx and baby boy, Bronson.
Together, they are leading FAC Youth to new levels and revival with passion and a vision from The Lord.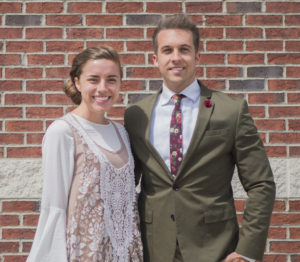 Youth Pastor
Upcoming Events
June – Camp Season
Our students wait all year for camp season. Both Jr. High Camp (June 17 – 21) and Sr. High Camp (June 24 – 28) are five days of fun and life changing moments. Hundreds of students from across the state come to these camps. These weeks are packed full with team building activities, talent shows, small groups, and day and night services each day. Camp is a phenomenal way for our students to launch into this summer!