"By this shall all men know that ye are my disciples…"
FAC Youth students are on a quest to become true disciples of Christ. Getting to know Jesus is a process and journey. FAC Youth's goal is to support students to have a real relationship with God and to build a foundation of biblical truth. Throughout their time as an FAC Youth, students will grow confidence in who they are, what they believe, and confidence to help others become disciples of Jesus, too.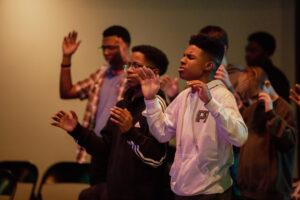 FAC Youth Prayer
Once a month, FAC Youth students meet at FAC for focused prayer. We believe that prayer is the "lifeline" to God, and it is essential and powerful. A praying youth group is a successful youth group.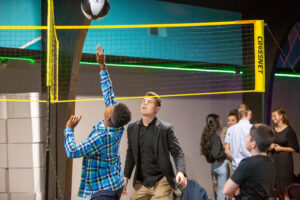 Friday Night Live
One Friday per month, students and youth leaders get together to eat, play games, and hang out. No Friday Night Live is the same. It's always a blast, and it's the perfect opportunity to build lasting friendships.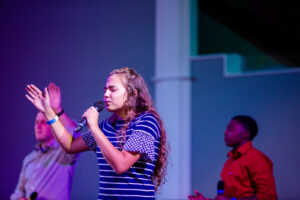 United Service
United Service is tailored specifically to students. On Wednesday nights at 7pm, FAC Youth kicks off the service in the FAC Youth Center. It begins with a worship experience. Afterwards, the Youth Pastor or Youth Leader shares a God-given message with the students.
Meet the Youth Pastor
Rev. Christian Bulgrin is the Youth Pastor of FAC Youth Students. He assumed the role in 2016. Within his ministry of youth pastoring, he additionally has served as Section One Youth Director for 3 years. In 2018, he retired from Section One Youth Director and humbly accepted his current position of Ohio Youth Secretary for the Ohio Youth Division of UPCI.
God has blessed Rev. Bulgrin with his calling, but one of his greatest blessings is his wife, Kalyx and son, Bronson. Together, they are leading FAC Youth to new levels and revival with passion and a vision from The Lord.