Kids Zone
Sundays at 10am & Wednesdays at 7pm
Every Sunday morning and Wednesday night, children learn about Jesus Christ through biblical lessons, games, songs, and more! Kids Zone teachers are extremely dedicated and work hard to host rallies, special events and services to give children a unique, unforgettable experience at church. Living for The Lord is not boring but an exciting, amazing life to live, and no one is ever too young to begin a relationship with Jesus Christ!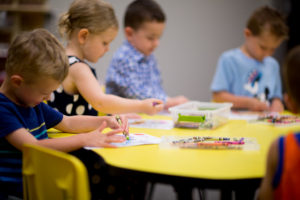 Safety-Focused
Kids Zone has a thorough check in system. Each child is checked in, and the child and guardian both receive a sticker with a number. When children are checked out, the parent/guardian must present the sticker in order for the child to be released. This ensures each child safely returns to the appropriate parent/guardian.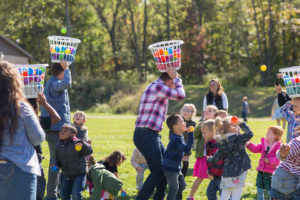 The Kids Zone staff keeps events and classes fresh and exciting. They are constantly rolling out new events and activities that leave lasting impressions. Kids Zone children can't wait to come to church!
God-Centered
Everything the Kids Zone department does is in efforts to help children build a personal relationship with God and develop a strong biblical foundation. We want children to know that living for God is the best life to live!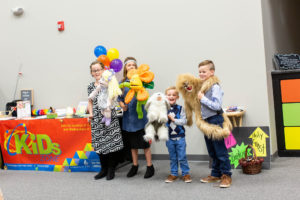 Purpose-Driven
Children have a purpose and voice. We want them to use it! Kids Zone events are great opportunities for children to develop and use their God-given talents, interests, and passions. Even as children, they have power to change their world.