Men's Ministry
Designed to build camaraderie, the men have monthly events such as Men's Breakfast or Prayer Connection as well as monthly prayer partners to build personal units of support and encouragement.
Ladies' Ministry
Members of Ladies' Ministry are enrolled into small groups with a group leader, and these groups work together, building relationships and community through fellowship and planned events.
FAC Youth
This is a dynamic ministry designed to empower students, ages 12-18, to become followers of Jesus. The main goal is to help students find God's purpose for their lives and maintain an ever-growing relationship with Jesus.
Kids Zone
Up to age 11, children go to Kids Zone every Wednesday night and Sunday morning. The Bible comes to life as they learn stories in God's word teaching biblical principles and values in a fun, unique way!
TROOP
Boys, ages 7-11, have outings and activities every other month where they learn life lessons from survival tips to building things with the goal to become "mighty men of valor" (Judges 6:12).
Bloom
Girls, ages 7-11, gather every other month for exciting activities and fun outings centered around biblical teachings and values.
H

yphen
For young adults, ages 18-29, Hyphen serves as "the link," keeping young adults connected and rooted in God's truth as they embark on the beginning years of adulthood. They gather once a month for outings or focused Bible studies.
Bridge
For singles 30-45, the mission of this ministry is to CONNECT, EMPOWER, and THRIVE in every aspect of their lives being family, work, relationship with God, etc.
Life Timers
For married couples 46 and older, the Life Timers aim to connect with individuals in similar seasons of life via special outings, dinners, retreats, etc.
Better Together
For married couples to age 45, this group's main goal is to create social events to build relationships amongst individuals in similar stages of life.
Griefshare
Through monthly meetings, Griefshare provides individuals a cathartic opportunity to gather and share with others while learning to cope and heal through a tragedy or loss.
CMI
Campus Ministry International is a ministry to aid college students in taking the gospel onto their campuses all over the world.
Missions
Our Missions Department exists to keep us connected to the global efforts of reaching the world with the gospel. Frequently, we are updated from the missionaries we support around the globe.
FAC Mentorship
This recently added ministry is designed to equip men, ages 15 and older, with biblical knowledge that guides their decisions and lifestyles in today's society.
Music
The music team leads the congregation in worship each service to aid in setting the atmosphere to prepare hearts and minds for the Word of God.
Media
The media team works to enhance our services by providing visual support to our congregation and production teams.
Bible Quizzing
Bible quizzing is a leadership development ministry for youth (12-18 yrs. old) based on memorization and application of God's Word.
Guest Services
Guest Services is a ministry designed to make guests' experiences at FACTALLMADGE pleasant, memorable, and welcoming.
Transportation
For over 50 years, our transportation services have existed for the single purpose of escorting in individuals in the surrounding areas to the house of God.
W.O.W Ministry
We desire to build a godly foundation together in unity among widows and widowers. Together in prayer, common companionship, and fellowship, we can proceed forward. We purposefully support and encourage one another through this common ground of life after the loss of a spouse.
FAC Veterans
FAC Veterans provides a support group for all who have served in the U.S military. This group is passionate about remembering and giving honor to our country and those who have served to protect it.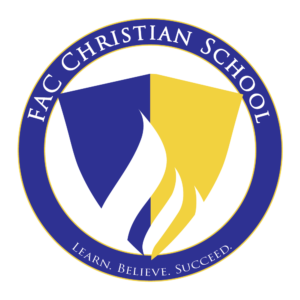 FAC Christian School
Currently, FAC CS is a private Christian school that teaches kindergarten through 6th grade. We strive to give children a well rounded education including biblical principals.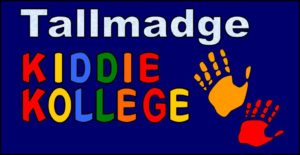 Childcare & Preschool
During the school year, Tallmadge Kiddie Kollege educates preschoolers in K-3 and K-4 classes. During the spring, winter, and summer break, TKK remains open as a childcare for children, 3 years and older.
Need Prayer? We'll Pray For You
Need prayer? We would love to pray for you. You can send us a message for prayer.